How to choose the perfect garden style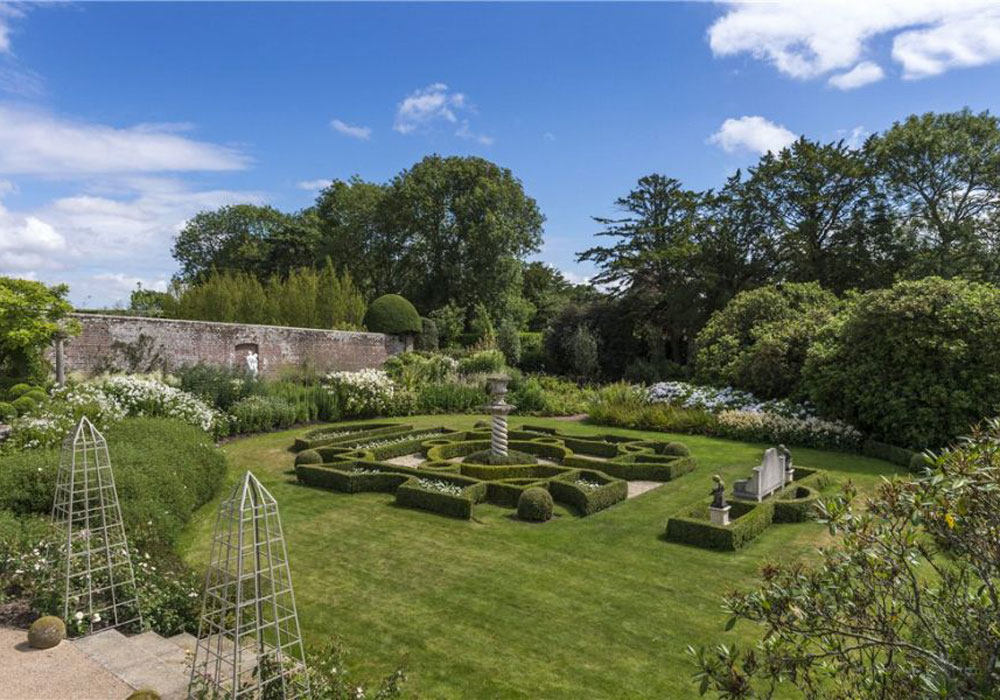 One of the first steps when planning a new garden design or a garden makeover is to decide on the style. There are different garden styles to choose from, so it will help to find the style you find most appealing and that will suit your site.
Here are eight garden styles to inspire you.
A contemporary garden has crisp, clean lines, a limited colour palette and a restricted number of plant varieties. Less is more in a modern, minimalist garden. Simple shapes and structural planting accented with elegant flowers can create a relaxing and sophisticated space. Modern materials tend to be timeless and natural such as slate, stone and wood. Planting is simple and has an architectural theme, topiary perhaps or pleached trees. Water is often incorporated to provide movement, sound, or reflection.
This contemporary scheme has a large terrace for year-round entertaining. Travertine paving gives it a clean, modern feel. Increasingly contemporary gardens are becoming outdoor living spaces, with features like a kitchen with a fridge and breakfast bar and lighting.
This example is surrounded by terraces and a black-lined pool and modern summerhouse echo the new glass extension to this owner's house.
Traditional or classical gardens are well-defined gardens which are usually centred around a lush and meticulously tended lawn. Structured pathways, terracing, a tree framework, containers, and urns as punctuation points and planned viewing points all feature in a traditional garden setting. A large garden will have a series of different zones along with sweeping mixed herbaceous perennial borders. A typical traditional English garden will also have a classic rose garden.
Another example is a traditional walled courtyard garden in Ascot, Berkshire. Here terracotta pavers and gravel link sympathetically with the traditional brick wall.
Wildlife-friendly gardens have plants and structures designed to attract native wildlife, such as birds and beneficial insects. A pond, water features, native plants, and trees, along with a log pile all help to create an eco-friendly and bio-diverse garden.
This beautiful garden area was created to be a natural haven for wildlife in Berkshire. Using our natural landscaping and native planting expertise, we created a large wildflower meadow and informal living pond. Artscape's wildlife garden design and build services can include natural ponds, water features, wildflower meadows, hedgerows, living green walls and eco-friendly landscaping.
A Mediterranean-style garden is inspired by drought-tolerant plants, such as olive trees, lavender, and rosemary, grown in the hot, dry climates of Spain, Italy, and the south of France. The style is becoming increasingly popular in southern England, where summers are becoming hotter and drier. Mediterranean gardens benefit from topiary, with clipped shrubs in clean shapes; pergolas and raised flowerbeds; and mellow-toned paving or gravel.
Artscape redesigned this courtyard to achieve a Mediterranean feel, complementing the existing colours of the property's walls and windows. Some plants, such as herbs, are hardy and if planted in a free-draining spot should flourish in most British gardens.
Formal gardens have a well-balanced, symmetrical design with a geometrical layout, often planned around a central feature. A linear path leading to a focal point such as a fountain or artwork is the epitome of a formal garden. The formal garden style can feature both straight and curved lines, with evergreens often used to enclose and delineate planting zones.
This magnificent landscape with a large formal garden has sweeping lawns leading down to a lake. Specimen trees, statues and sculptures create interesting focal points. Traditional parterres and clipped topiary enhance the symmetry and geometric design of this formal garden. Planting is formal close to the house, but as you move further from the house the planting becomes more naturalistic and informal, creating a more contemporary, country realm.
A cottage garden style has a romantic, 'old-fashioned' charm which suits many modern lifestyles and tastes. Provided you have a strong layout, almost anything goes. Cottagers originally used their small plots for growing vegetables and fruit as well as flowering plants all mixed together.
This example has simple, rectangular beds are softened by a profusion of colourful, scented flowers spilling onto winding pathways.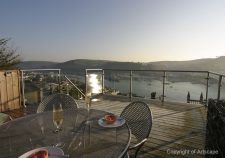 A coastal garden design features natural textures, weathered finishes and a relaxed, style of planting. Like any other garden, the hard landscaping should complement the architecture of the property and link in with the surrounding landscape. Garden paths and borders should have naturalistic curves and a carefree, gently undulating feel. While local materials should be used for the hard landscaping, such as reclaimed timbers for raised beds or decking and shingle for a path or gravel garden,
This sloping seaside garden is contemporary in style and features a large deck and plants that tolerate challenging coastal conditions.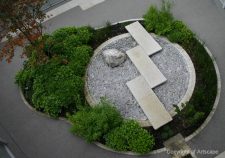 A Japanese style garden has a restrained colour palette and tranquil atmosphere. In this type of garden design, trees and shrubs are a main feature, particularly evergreens or ones that clearly mark the changing seasons, such as a cherry tree with its spring blossom and a maple with fiery leaves in autumn. In this Japanese inspired garden by Artscape, a dry pond of paddle-stones provides the effect of ripples on water. Lush and architectural planting soften and furnish the courtyard and provide a wow factor.
If you are looking for a professional, experienced garden designer, please get in touch with us today to chat through your ideas.