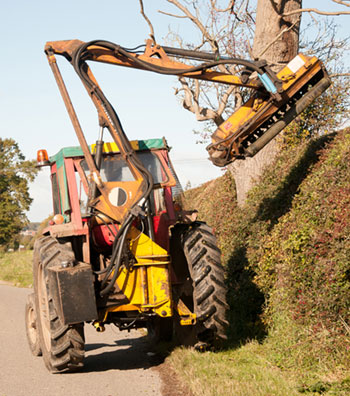 Defra's decision to extend the hedgecutting ban to August was based on analysis of bird nesting records provided by volunteers to the British Ornithology Trust, Farmers Weekly can reveal.
Farm leaders and farm contractors have reacted angrily to Defra's decision to extend the ban to cover the whole of August, questioning the "evidence" used to justify an extension to the non-cutting period.
Hedgecutting is now legally banned in the UK from 1 March to 31 August "to protect nesting birds on farms".
A Defra spokesman told Farmers Weekly that the policy decision "is based on analysis of BTO nest records", adding that there were no plans to alter its decision in 2016.
Farm leaders and farm contractors insist that extending the ban is unjustified because apart from wood pigeons, only a handful of species, such as the yellowhammer, are still nesting in August.
NFU vice-president Guy Smith has dubbed the ban extension "overregulation", which significantly inconveniences farm management.
He said: "Our research suggested the only persistent nester in hedges into the late summer period was the wood pigeon and I would argue the more you disturb the wood pigeon the better."
However, David Leech, a senior research ecologist at the BTO, explained the grounds for the evidence it submitted to Defra, which persuaded the department to extend the ban into August.
Dr Leech,who is head of its Nest Record Scheme, said the BTO's nesting survey has been running since 1939.
But only data compiled from the last 10 years of surveys was submitted to Defra "to take into account the effects of climate change and get a measure of what is on the ground now".