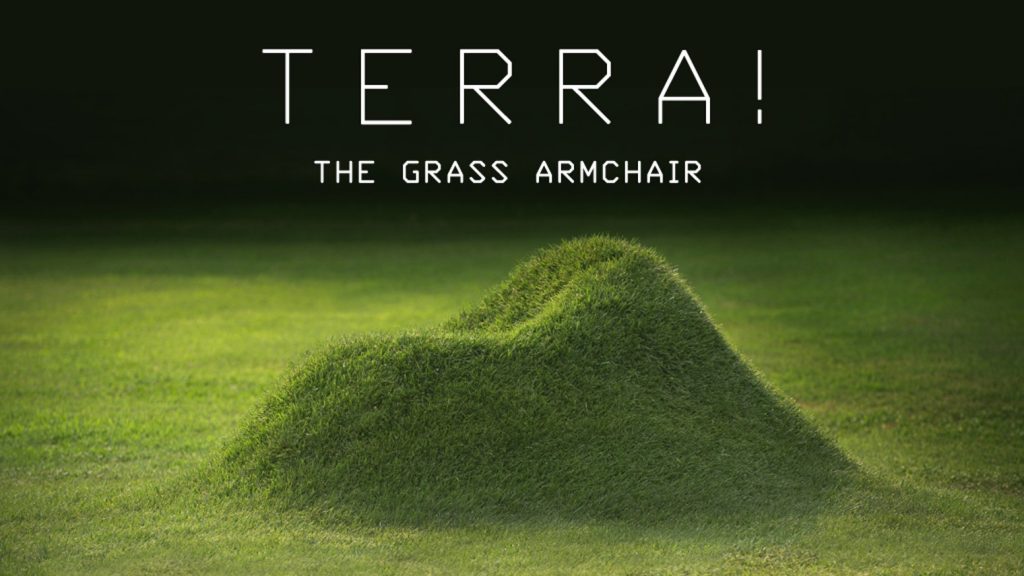 Fancy having a grass armchair in your garden?
Now it may become a simple reality following the the relaunch of a project to make it easy for anyone to create using a kit, to which you just need to add soil and grass. However the mowing won't be too easy!
The grass armchair made by cardboard frames. It grows in your garden and becomes part of your landscape.
The work appeared for the first time at the Milan Salone Satellite in 2000, and was selected for the XIX Compasso d'Oro as a 'Product for the Community' Award in 2001. The following year it was shown at the Centre Georges Pompidou in Paris, in 2004 at the Triennale in Milan, and then in 2012 at Biennal of Belo Horizonte, Brasil.
TERRA! was sold all over the world, but hee last piece of TERRA! was sold in 2005. The self-production was no longer sustainable and they decided to abandon the production of this work…until now, with the use of the latest technology.
Read more about the project to bring grass armchair kits at affordable prices.